The stream of real-time "customer experience intelligence" could power everything from targeted advertisements, sales offers, to associate-to-customer interactions.
ScanViS Customer Analytics Series using facial recognition technology to help retailers understand how every single touch point such as interactions with sales associates, products, environment, technologies etc., and purchase journey impact the customer experience.
With enough data and time, predictive algorithms can find patterns in past behaviors, and make an educated guess at what customers, and metrics, will do in the future. Armed with this understanding, in-store staff can be trained to provide specific types of assistance at various touch points to improve or enrich that specific experience.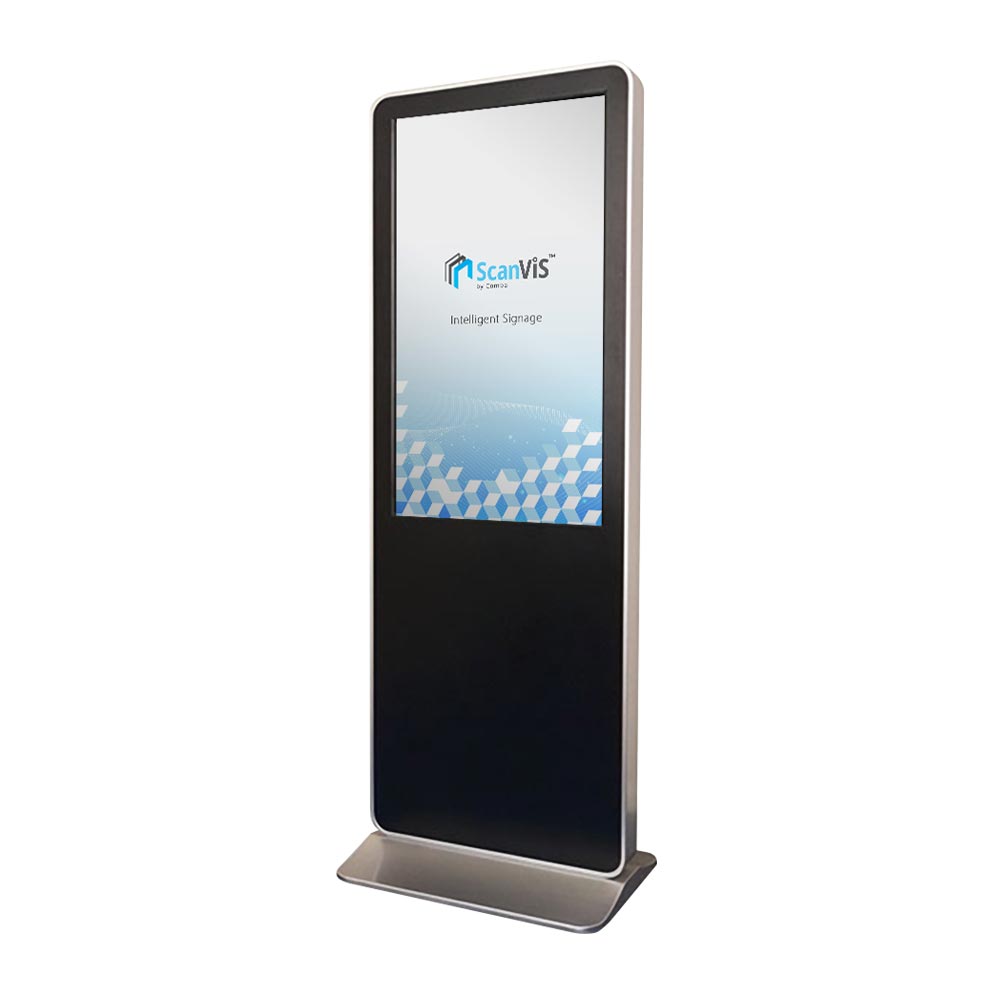 Interactive signage for actionable insight in retail business
ScanViS Display interactive signage is both a source and a display for audience data. It encompasses the engagement of the viewing public and collects the data based on that interaction.
Combining facial detection tool and interactive digital technology, this intelligent signage delivers targeted content in real time during shopping experience, engaging customers while upping sales and creating stronger brands for retailers. For example, if a customer in a particular age range is captured by the analytics engine, content can appear on the digital display, marketing products geared for their age group and gender. On top of that, specific light signals identifying different groups of revisiting visitor help notify retail staff to take the right sales approach for better shop business.
On the backend, these data supply the retailer with information on trends, customers and engagement, which allows for stronger understanding and analysis of future marketing decisions. 
To create refined buyer profile, Display can work with ScanViS Analzye for in-depth customer analytics to deliver personalized promotions and win your customer by retargeting.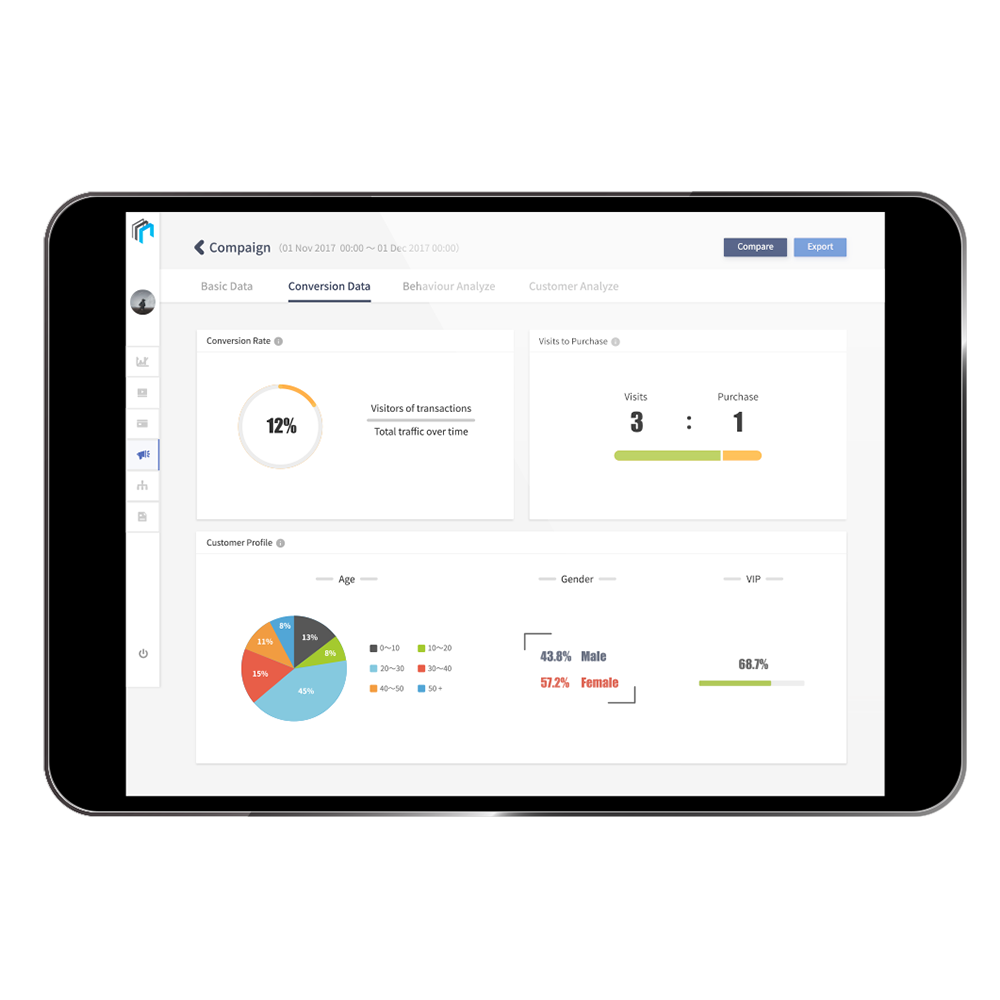 Sign for Demo
Plan your shop with actionable customer analytics
ScanViS Analyze is a facial recognition analytic management platform that helps accurately identify your customer/ visitor from a camera and quickly search hundreds of faces per second in a dataset of millions of faces, impressive customer analytics techniques can come to offline word.
The system detects individual faces, extracts attributes and matches the face with a database of registered faces. It also supports multiple cameras for tracking of the same customer across different cameras at different store locations without double counting.
It is a management platform that provides a customized user-friendly dashboard and allows business/ marketing leaders to see vital data and to identify the key outcomes in various marketing efforts. The high algorithm efficiency of Analyze means less hardware is required, saving budget and allowing investment in other business areas.
To create refined buyer profile, Analyze can work with ScanViS Display for in-depth customer analytics to deliver personalized promotions and win your customer by retargeting.

Applications
Targeted advertisement
Customer experience