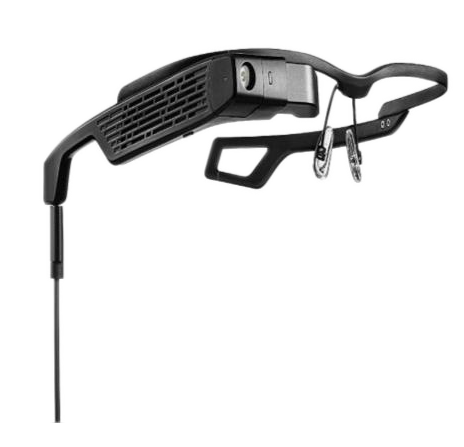 High efficiency, intelligent glasses for surveillance and security
Smart Glasses is a highly flexible security solution with three significant functions including face search, giving command and data distribution. It is structured with screen display, camera, anti-noise microphone and speaker, ensuring compatibility and efficient communication with other devices to deliver high-performance surveillance functions.
This light weighted wearable computer glasses feature sound and light alarm when person of interest is identified. Zooming function allows the efficiency of on-site face search, and related face data will show on the built-in screen display. This tool can operate offline with mobile phone, FacePack Lite mobile workstation, and Face-in-one, holding a capacity from 10,000 to 1 billion faces of database. When it works online with the third party face platform, there is no limit for face database.
Given its long recognition distance up to 4 meters, the intelligent glasses is able to capture up to 5 faces in a single scene. There are also flexible software options for mobile phone, PC web, and backend server to run with Smart Glasses on recognition record management and data analysis.
This tool is an efficient and flexible surveillance solution for police and security personnel.

Which industry use Smart Glasses?
Application