Intelligent digital signage at SmarTone 5G Lab in Hong Kong
ScanViS Intelligent Digital Signage is one of the smart solutions showcased in Hong Kong SmarTone 5G LAB located at Sky100, ICC. The signage uses facial recognition to engage viewers with targeted and personalized advertisements, as well as to collect customer demographics for marketing insights. It enables turning customer data into actionable marketing insights for service and customer experience upgrades in retail businesses.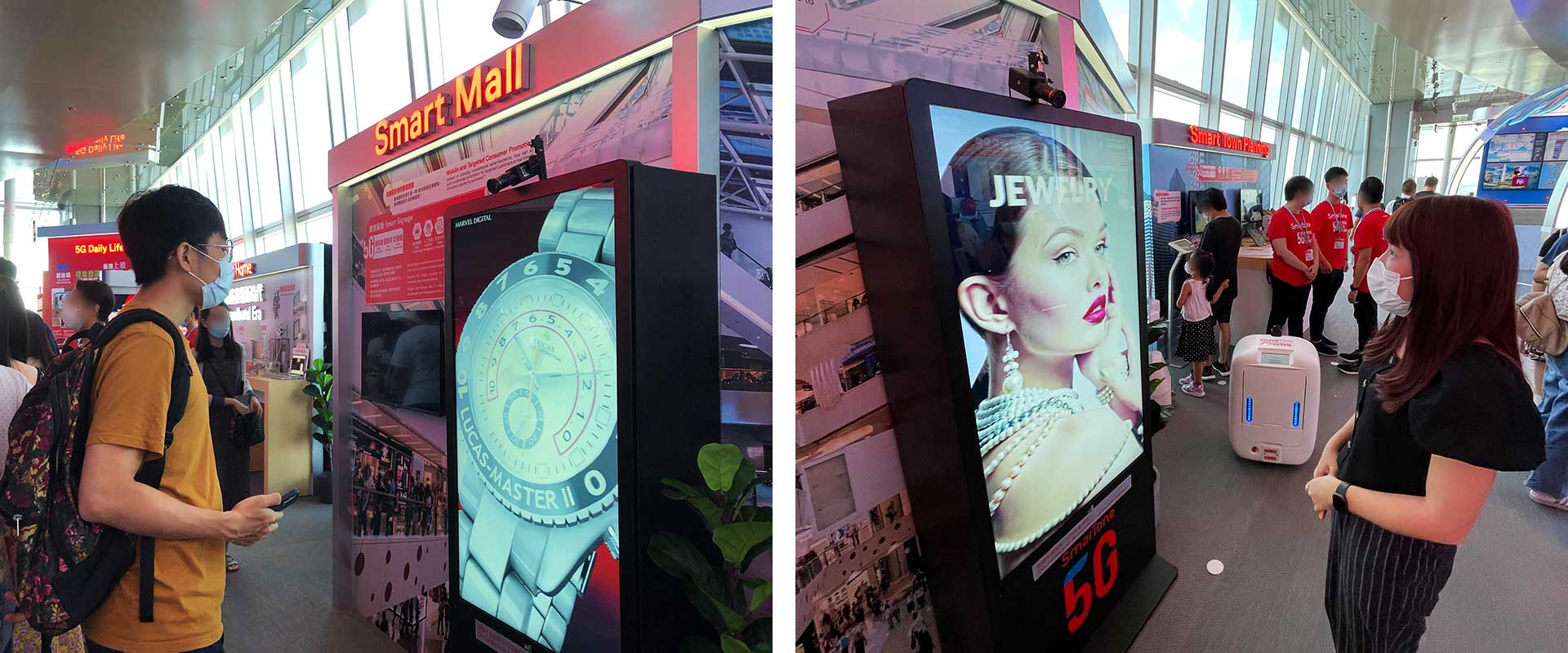 Our Digital Signage can identify customer demographics to display targeted, interactive, and personalized ads to encourage purchasing. 
The purpose of the Lab is to promote the 5G developments to the public and introduce how the 5G infrastructure will support Hong Kong to become a smart city and a digital hub. The event will last for 2 months from 5 May 2021.

Download ScanViS Display brochure to learn more.