ScanViS Featured in MWC21 Official Newspaper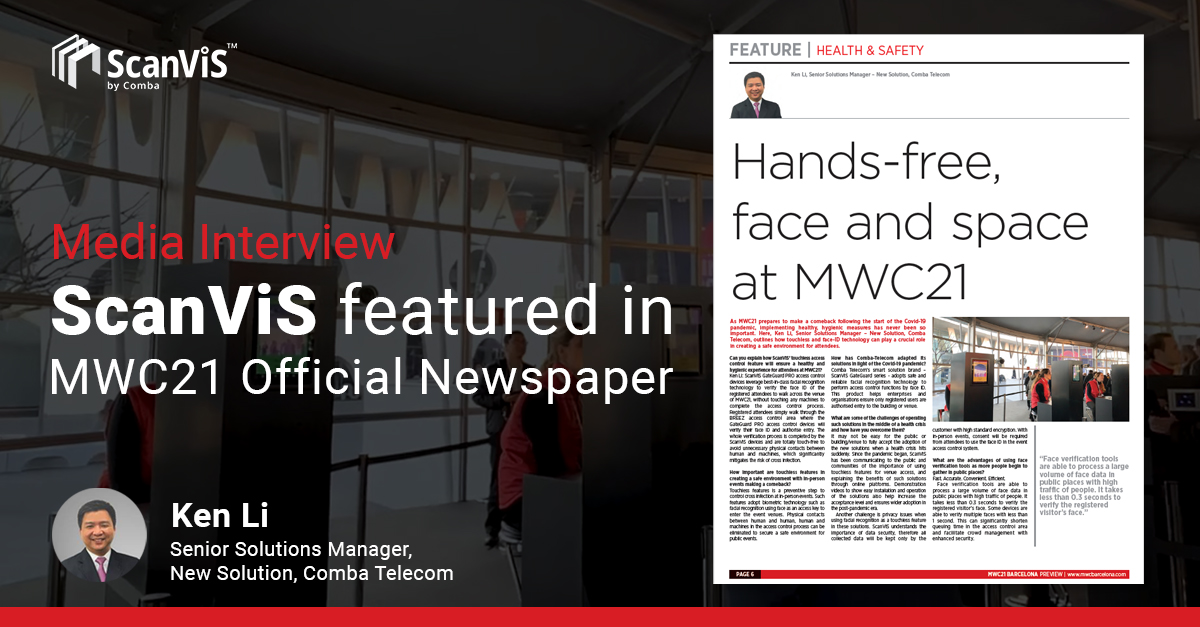 In this interview, Ken Li, Senior Solutions Manager – New Solution, Comba Telecom, outlines how touchless and face-ID technology can play a crucial role in creating a safe environment for attendees.
MWC Official Newspaper: https://mday.mobileworldlive.com/
(Please refer to P.6 for ScanViS's interview)
Thanks MWC Barcelona for featuring us!
Learn more about ScanViS access control solution.