Access Control and Attendance Solution
The ScanViS Access Control and Attendance Solution (ACASolution) combines the significant advantages of VMS (Visitor Management Solution) and ERASolution (Event Registration and Access Solution). It collects visitors' access applications either through the QR code provided by GateGuard QR or through facial recognition provided by GateGuard Pro. The Solution then transmits the data to the CMS via the internet. Within the CMS, the data undergoes comprehensive analysis, including the comparison of access permissions, access logs, and attendance records, to authenticate individuals. Additionally, the CMS controls access points such as locks or gates.
GateGuard Pro, GateGuard TH+, and GateGuard QR support various access methods including facial recognition, QR code, card, and passcode. They can also provide fever and mask detection. For high-security areas, dual authentication options like face + passcode or face + card are available.
The ScanViS Access Control and Attendance Solution has proven its effectiveness across various industries. It is particularly well-suited for medium or large-scale companies such as hospitals, public transportation, and educational organizations. In these settings, where security and access control are of utmost importance, the solution excels by providing a comprehensive and scalable approach that streamlines operations, enhances security, and safeguards valuable resources. 
By adopting this solution, organizations can optimize their access control processes, reduce administrative burdens, and improve overall security. With its cutting-edge technology, robust authentication mechanisms, and seamless integration with existing infrastructure, the ScanViS Solution sets the standard for next-generation access control systems. Stay ahead of the curve and elevate your organization's security with ScanViS.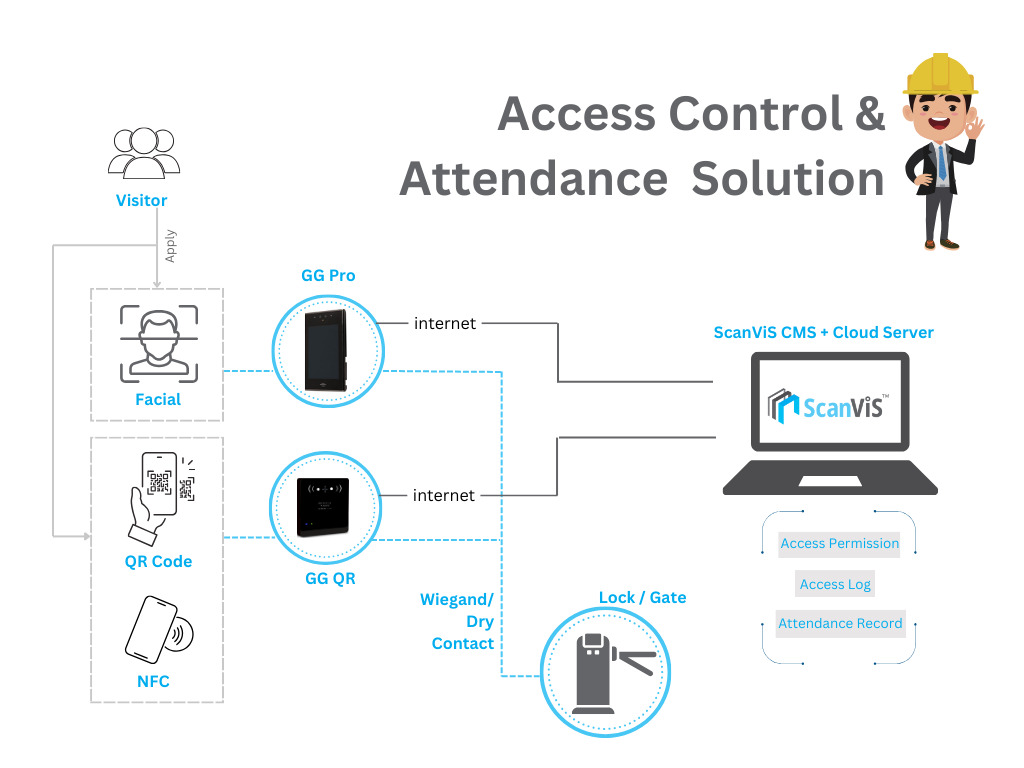 Downloads